Calligraphy is an art dating back to the earliestdayofhistory,andwidelypracticedthroughout China to this day. Although it uses Chinese words as its vehicle of expression, onedoesnot have to know Chinese to appreciate its beauty. Because in essence,Calligraphy isanabstract art. While viewing a Western abstract painting, one does not ask, "What is it?"Whenviewing Chinese calligraphy, one need not ask, "What is the Chinese word?"
In this page, we selected single words from the works of many master calligraphers fromthe past to illustrate the astounding beauty of the art. Like all art, it is best tosimplylook at them for enjoyment. Do not be sidetracked with questions of theory, technique, etc. Do not worry about "What is it?"
Beside each work, a very short comment is given to describe its"style",basedontheclassical book of Tu Meng.
Tu Meng of the Tang dynasty (618-905) developed 120 expressions to describedifferentstyles of calligraphy and establish criteria for them. The first 15 from hislist,withexplanations and English interpretations by Chiang Yee:
1.ability, mysterious, careful, carefree, balance
2.unrestrained, mature, virile, grace, sober, well-knit, prolix, rich, exuberant,classic
For a flavor of these different styles, look at the calligraphy of single words, aswritten by the past masters. The idea here is not to learn how to write with a brush, or what the words are, but just to look at them as an abstract art.
A single word written in different styles

A gracefully executed work has no peer.

Bold yet fluid -
Full panel. From Ode of Mulan by [Mi Fei] [Mei Fei] (aka Mi Fu)

Formal

Geometric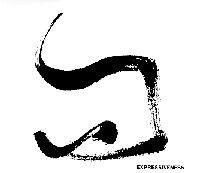 By Zhang Ruitu (1570-1641)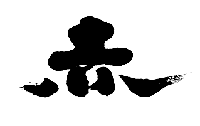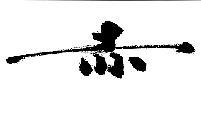 playful
A carefree style has no fixed directions
By [Wang Xizhi] [Wang Hsi-Chih]. The character is Sui (to follow), in cursive style.
The movement of the strokes suggests speed, by a dancing rather than a racing speed.

A gracefully executed work

An exuberant work full of feeling and vigor.
Full panel
By [Wang Xizhi][Wang Hsi-Chih]

Full panel
Lighting quick
By [Dong Qichang] [Tung Chi-Chang]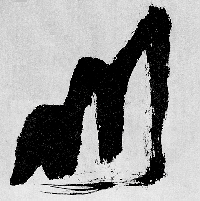 A virile work in which strength is paramount.
The character is "mountain".
By [Zhang Zhengyu][Chang Cheng-yu] (1903-1976)